← Back to the list
---
Online since February 13th, 2018

William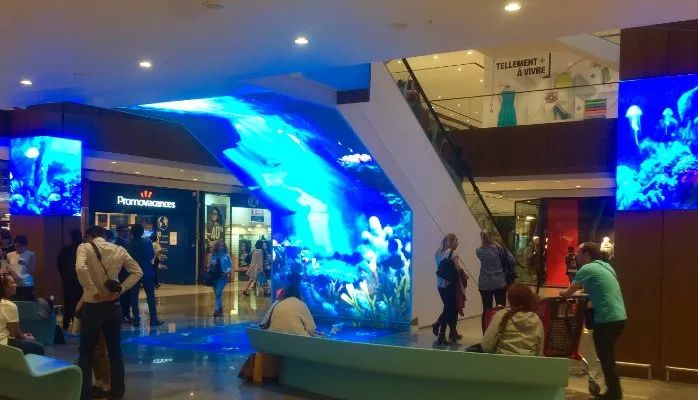 As part of the renovation of the 3 Fontaines shopping center in Cergy, Zento imagined a playful, interactive and unifying experience and realized a 3D Real Time application simulating an aquarium on more than 12 m2 of LED tiles.
In parallel, a mobile application allows the visitor to create a fish avatar (color, fin, shapes ...) and interact with him in the aquarium
To animate certain commercial events, the center wants to be able to offer gift cards to its visitors, cards that would be unearthed by the player's fish.
So we made this animation that adds a nice interactive experience as we can see in the video below.
Category: Games
Customer:

Zento
---
← Back to the list